We believe we have created a key to a new generation of go kart for the future.  Being more powerful, eco-friendly, and more effective are just the physical properties of our products.
Our vision and the goal we are heading to are of the utmost importance – the most efficient racing platform on the  planet from energy, ecology and business perspective.
How to do investment
Why you should invest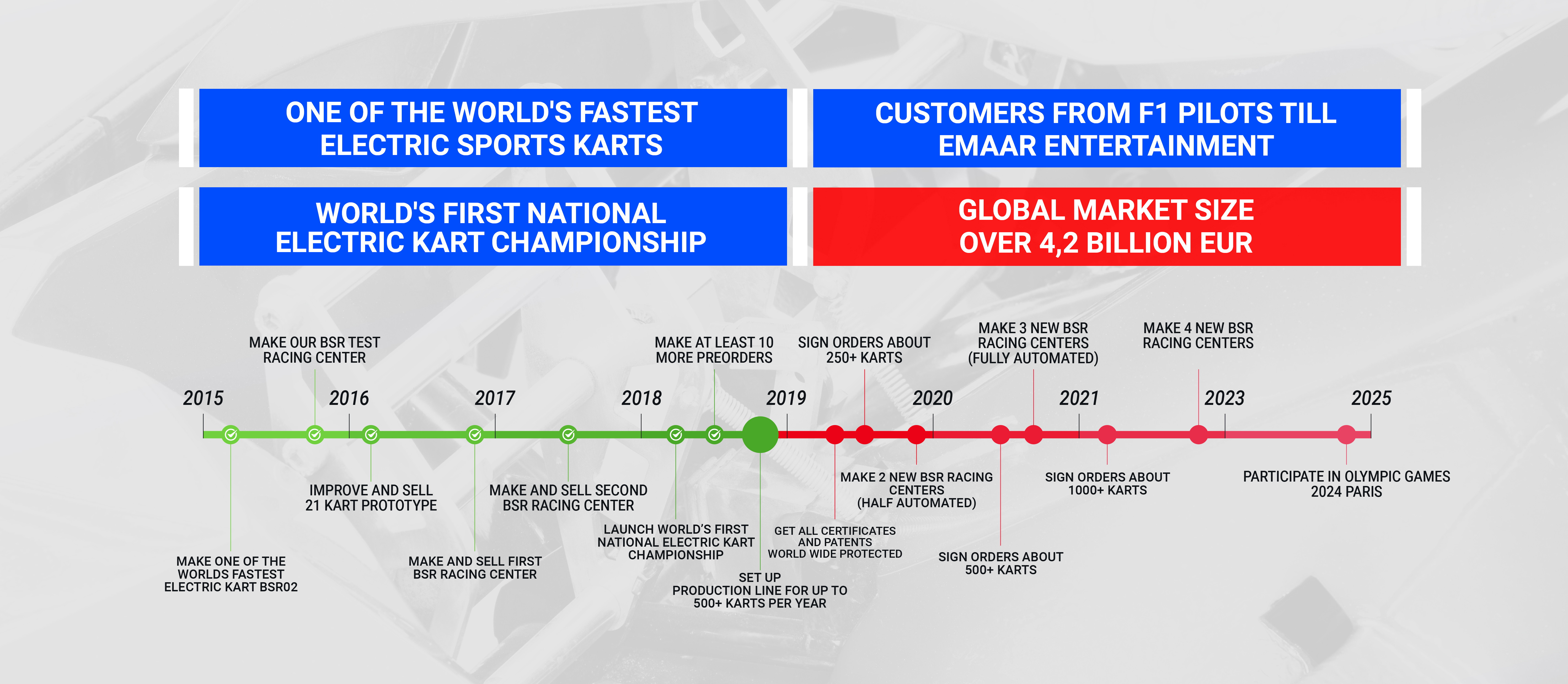 Accomplishments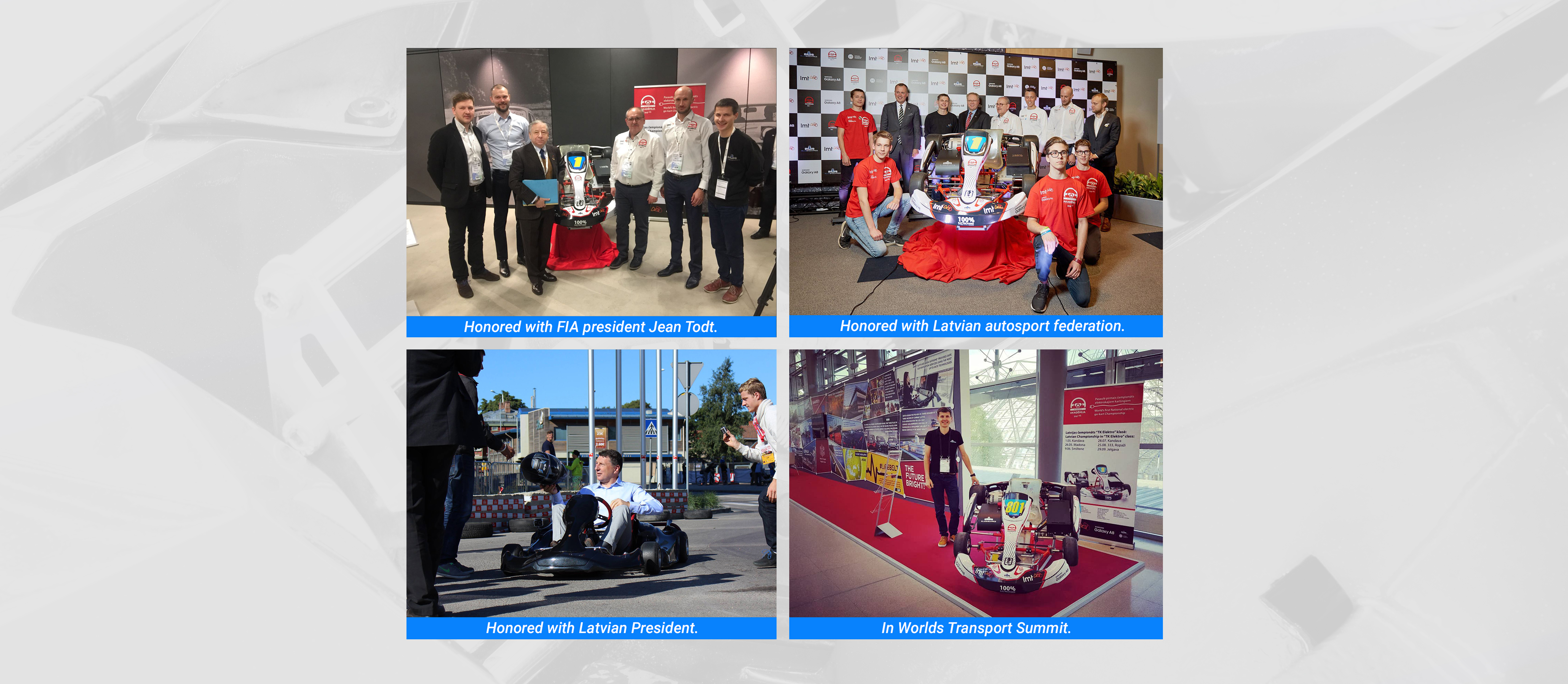 Our advantages for BSR Franchises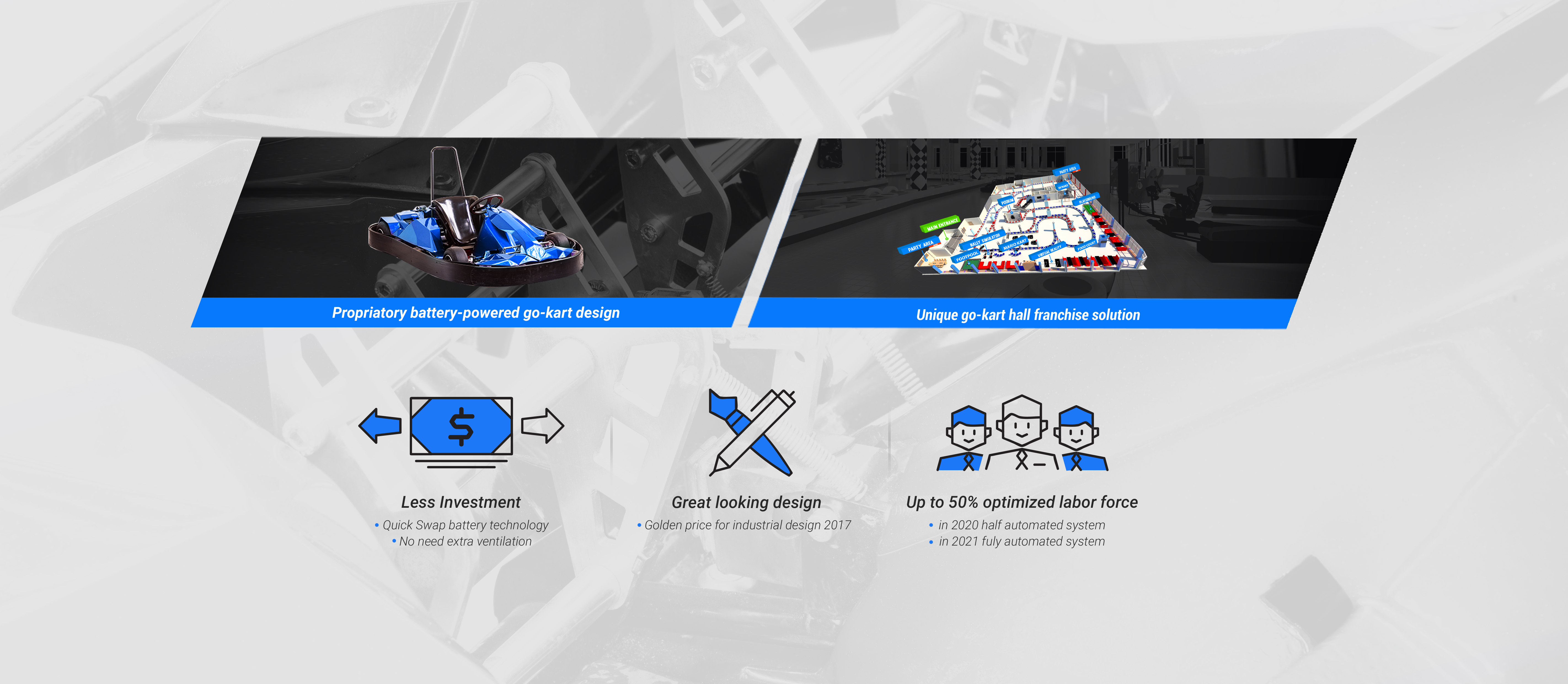 Our goal is not simply to develop an outstanding electric go-kart, but to develop sustainable transport and energy solutions using a go-kart as a business platform, and as a result in the future to develop solutions for production and storage of cheaper renewable energy as well as unique transport solutions on the basis of electric go-karts, including training with the use of an artificial intellect automatic pilot and data acquisition.
We address the future challenges today educating and adapting the society through the lens of motor transport and entertainment in order to enable it to use our solutions effectively with the aim of meeting the day-today needs.
Growth in kart sales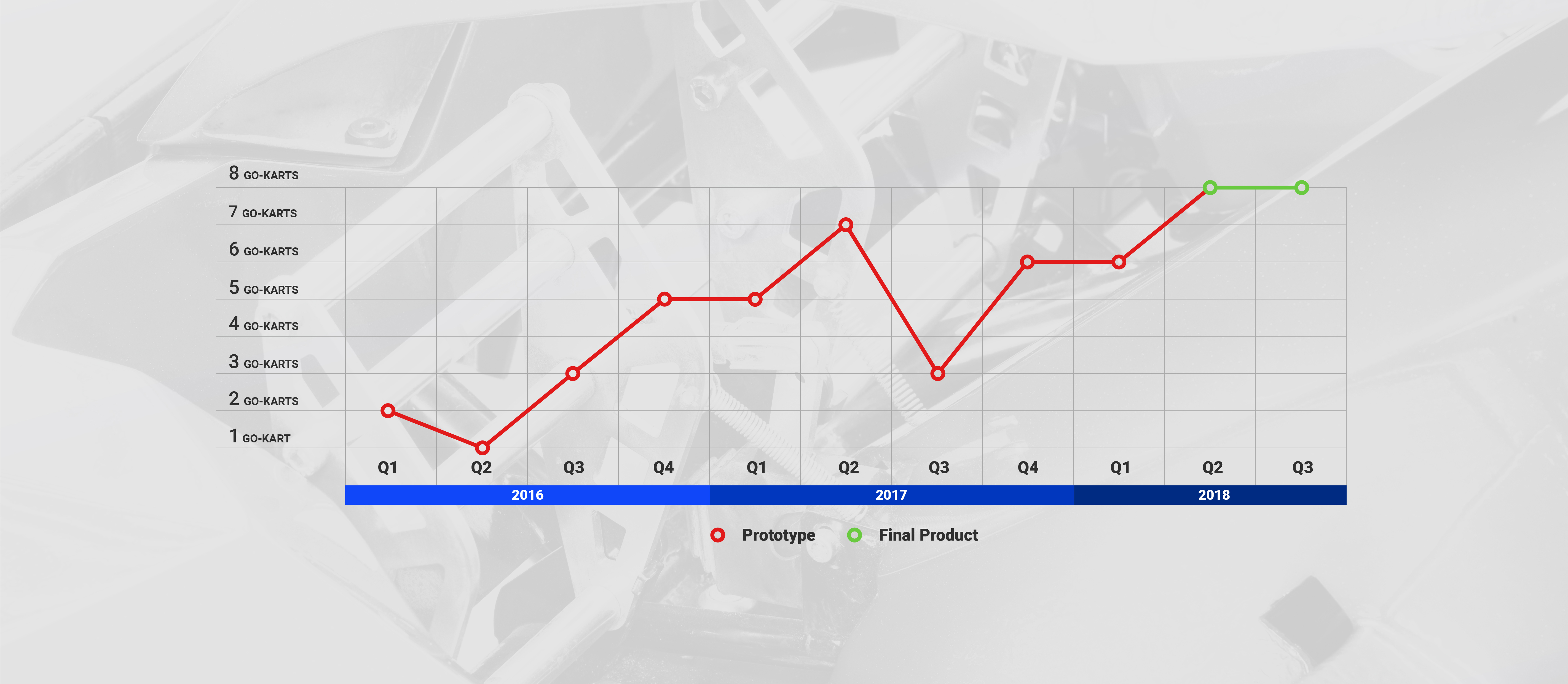 Our production capability at the moment are very limited.
We have MOUs on totally over 300 go-karts have been signed in Canada and Europe within 3 months, and are currently being negotiated also in Dubai.
We use direct sales to the client approaching them with the final product and present it on the site, demonstrating all the strengths of the product and, as appropriate, improving the aspects important for the customer (power, charging times, track solutions, mileage distances and other topical issues). We pay attention to every customer's need and nuance, solving local or regional problems that big players do not do.
Blue Shock Race team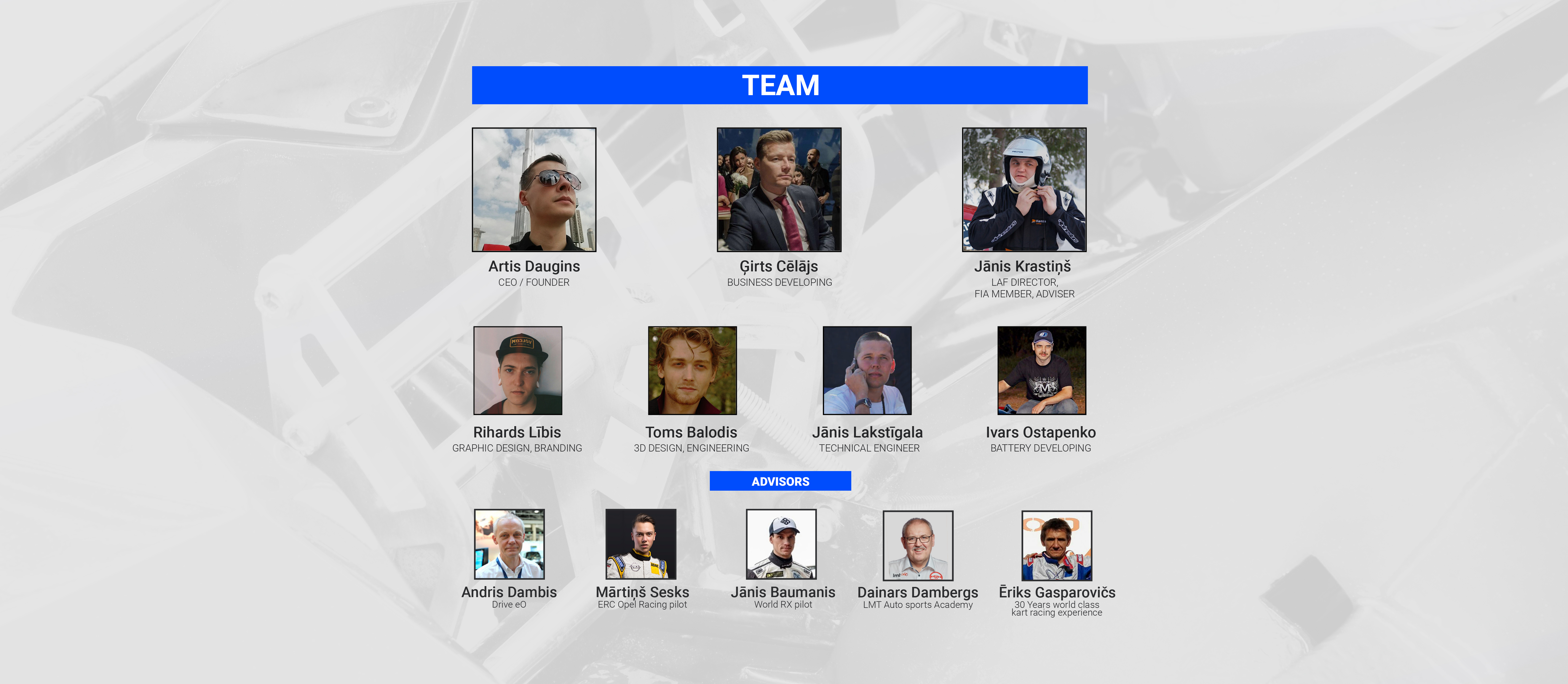 Blue Shock Race is a company with a very young team who is entirely sure that electric transport is already the transport of today, and our team is seeking solutions based directly on this technology without any compromise. We do not make transitions from internal combustion engines to electric engines; we develop new solutions from zero so that they reach the maximum result.
Hard work attitude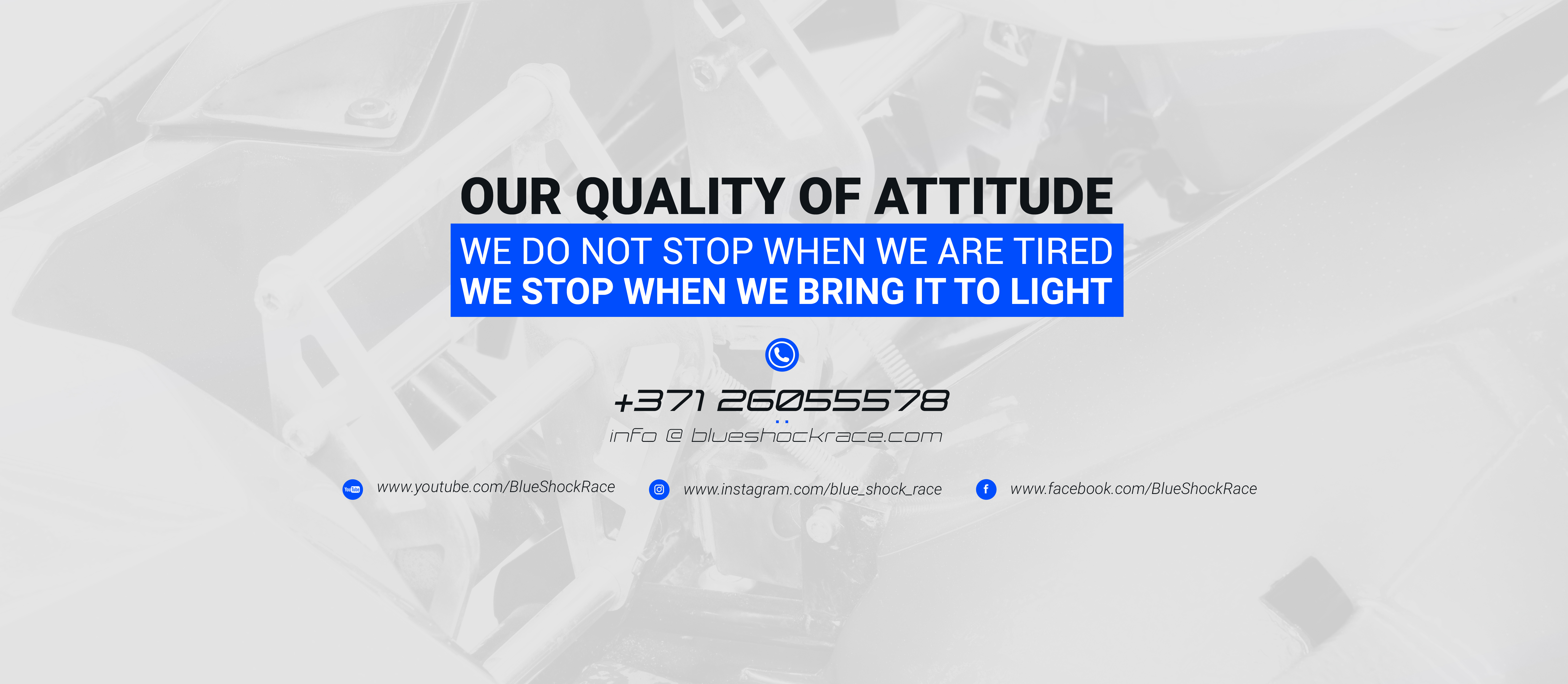 SIA "Blue Shock Race" 2019. gadā ir noslēdzis līgumu ar Latvijas Investīciju un attīstības aģentūru par atbalsta saņemšanu pasākuma "Starptautiskās konkurētspējas veicināšana" ietvaros, ko līdzfinansē Eiropas Reģionālās attīstības fonds.