CHAMPIONSHIP 2021 (BE / NE)
New electric kart championship in 2021 for kids from 7-11 years old in BeNeLux region. The championship is organized by Artur De Maeseneir and Raceway Venray in total with 4 stages. First-time drivers can use their own sponsor chassis and improve speed for electric karts. Because of huge interest in the most powerful BSR 2.0 electric karts, BSR looking to open as well 25kW electric race kart class for drivers over 16+
End of 2020, BSR developed the latest electric racing kart model, BSR 2.0, with 25kW (33hp) max power with a top speed up to 120km/h and a total weight under 110kg. This kart can manage up to 20 min autonomy with full power. This will be the fastest electric kart race ever made in Latvia. We are looking to break BSR19 kart lap times about 3-4 seconds and run in finals over 20 laps to show real electric race kart performance.
BSR partner in Greece – George Lazarakos is one of the most enthusiastic electric kart supporters and series organizer. When he tested the BSR 2.0 Electric race kart 7kW model, he realized how huge potential there is and requested Blue Shock Race to make the electric kart series in Greece in 2021. Right now, this process is under development and will be announced in the next weeks.
First time in Denmark, BSR electric kart series 2021. Together with our partner FSP Academy, this year drivers will have the opportunity to race in two electric classes. Kids class up to 11 years old with 7kW BSR 2.0 Electric race karts and, Adults class 16+ years old drivers with 25kW BSR 2.0 Electric race karts. The first race will be in September, more info will follow in the next weeks. Are you ready for the electric kart series in Denmark?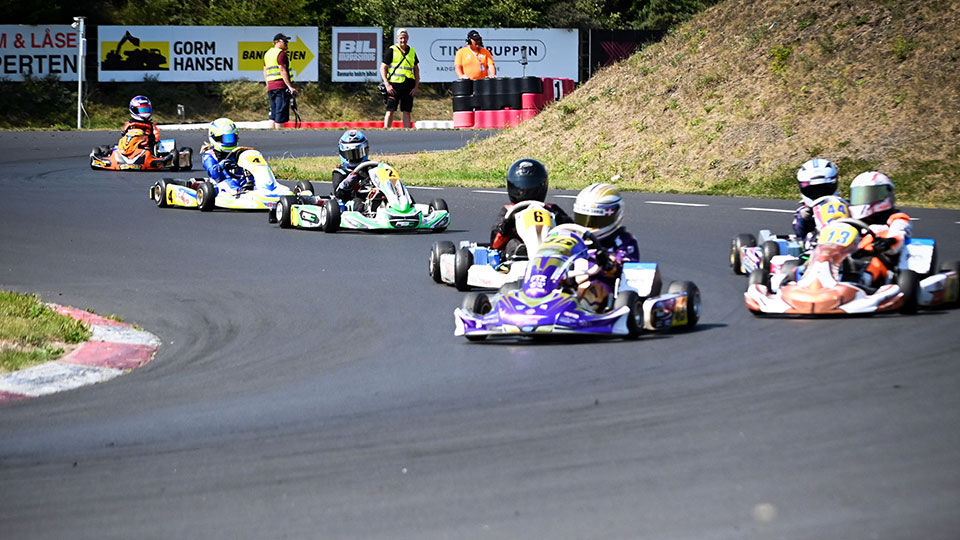 It was the third year for the Latvian National electric kart championship. Because of global pandemics, it was super limited. Still, BSR again made a huge step and invested in the kid's kart championship, where was tested the latest 7kW electric racing karts. They are perfect for kids from 5-10 years old with a top speed for the kart to 95kwm/h with Gillard Racing karts 950mm mono chassis.
National Latvian electric kart championship 2019 was technology and championship development year. Blue Shock Race developed a new model, BSR19, which was about 5 seconds faster than a model in 2018. The main test pilot for the new kart was Latvian kart master Eriks Gasparovich. Based on test results in 2019 was developed BSR latest electric racing kart series BSR 2.0
In 2018 Latvia has become the first country in the World to officially hold the National Karting Championship for electric karts in classes TeK and TeK Open. The Championship kicked-off on May 1 on the historical Kandava go-kart track and during the season 6 rounds have been completed on different tracks in total.
LOOKING TO OPEN CHAMPIONSHIP?
Ask for more info, and we will let you know how it is possible
https://www.youtube.com/watch?v=QM7rFhI8AcY